Plumbing Services
Plumbing Services throughout Welwyn Garden City, St Albans, Hertford, Hemel Hempstead and Harpenden.
iGas Heating Ltd is your friendly, local firm of expert plumbers in Hertford, St Albans, Welwyn Garden City and the surrounding Hertfordshire area. We take great pride in offering a wide range of plumbing services to domestic and commercial customers at an affordable price. If you require an emergency plumbing service, call us on 01707 527260 or 07380 803642.
Our Plumbing Services
Our reliable Hertford team of experienced, qualified tradesmen are here to provide whatever you need from a professional and qualified plumber. From small repair and essential maintenance jobs through to major upgrades and installations. Our plumbers are fully insured and can help with all kinds of general plumbing work including:
Jammed, leaky or broken taps repaired or replaced
Sinks unblocked and replaced
Toilet repairs and replacements
Hot and cold water tank repairs and installations
WC cisterns replaced
Leaking pipework repaired, adjusted and insulated
Washing machines and dishwashers plumbed
Kitchen and bathroom plumbing installations
Blocked drains, drain maintenance and replacements
Burst pipes
Overflowing tanks
Solving water pressure problems
Whatever plumbing problems you may have in your home or business, you can rest assured that we have the know-how and experience to respond with maximum efficiency and skill. For plumbers across Hertfordshire, including Welwyn Garden City, St Albans, Hertford, Hemel Hempstead and Harpenden, get in touch by clicking the link below.
Emergency Plumbers Hertfordshire
Accidents will happen, and usually when you least expect it. If you discover a water leak, blocked drain or broken toilet and urgently need an emergency plumber in Hertford, St Albans, Welwyn Garden City or anywhere in Hertfordshire, iGas Heating should be your first port of call. Simply give us a call on 07380 803642 and request an emergency plumber Hertfordshire call-out.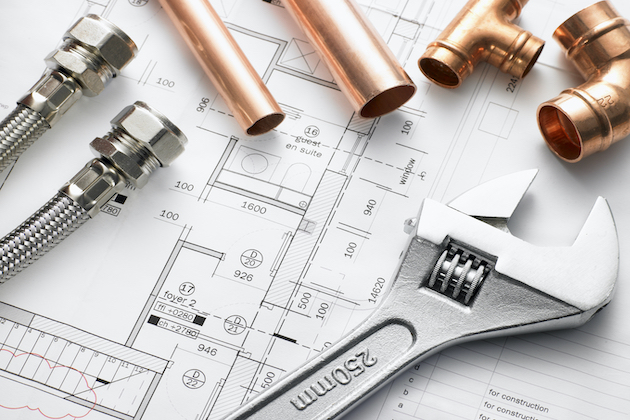 Signs that indicate a plumbing issue
When a plumbing issue occurs, it can be frustrating and overwhelming, especially when it happens unexpectedly. To prevent this there are a few signs that you can look out for which indicate that you have a plumbing issue that needs to be looked at before it causes a major problem. These signs include:
It takes longer than usual for the water to drain away
There is a gurgling sound coming from the pipes
The walls near the shower are moist
Sudden increase in your water bills
The water pressure is too low
Unusual smell coming from the sink or the shower
Noticed any of the signs that we have mentioned above? Then get in touch with our highly experienced team by viewing our contact details down below.
Contact Us
If you are looking for a fast and efficient plumbing service, then you have come to the right place! We offer a range of plumbing services across Welwyn Garden City, St Albans, Hertford, Hemel Hempstead and Harpenden.
For friendly advice or to request a quote, simply give us a call on 01707 527260 or 07380 803642. You can also send us a message by filling out the contact form here, and we will get back to you as soon as possible.
Whilst you are waiting for us to reply, why not head over to our gallery page and browse through our previous project or you can also visit the reviews page and read through the reviews left by our customers.
We hope you choose iGas Heating Ltd for any plumbing services that you may require.