Boiler Servicing in Hertfordshire
Boiler servicing across Welwyn Garden City, St Albans, Hertford, Hemel Hempstead and Harpenden.
Are you looking for a fully qualified heating engineer to carry out a service of your boiler? Then you've come to the right place!
iGas Heating, Plumbing & Gas are a friendly local company offering an excellent service at great value.

Book your boiler service with us today and we'll be more than happy to help.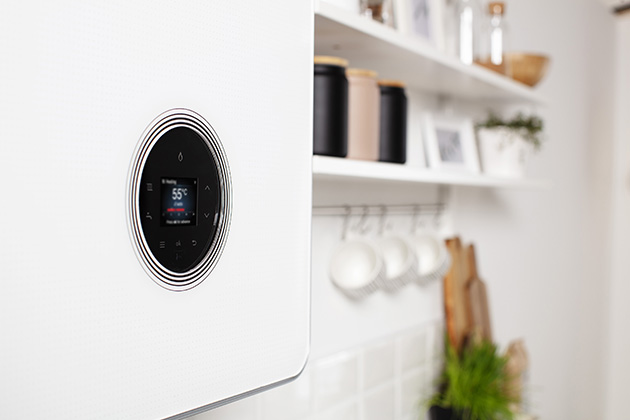 Why get your boiler serviced?
Having your boiler serviced is vitally important to the efficiency and safety of your boiler, and it is recommended that you have this done at least once a year.
During a boiler service, we inspect the boiler so that we can make sure there are not any issues that may impact its efficiency or safety. In the same way you wouldn't leave your car to go without a service every year, it's important to ensure your boiler is working properly.
We will check that the safety devices on the boiler are functioning properly, including checking for gas tightness (to avoid gas leaks) and inspecting the flue. By doing this, we greatly reduce health risks such as carbon monoxide poisoning.
By having your boiler serviced by a gas engineer every year, you can help prolong the lifespan of the boiler and increase its efficiency, thereby helping you save in energy bills.
Benefits of getting your boiler serviced
As mentioned, not only does a boiler help improve the life of your boiler and its efficiency, it also comes along with other benefits. These include:
Prevents boilers from breaking down, saving you on any repair costs
Ensures guarantee or warranty because you are required to get your boiler serviced
Reduces chances of carbon monoxide poisoning
Want to know more about the benefits that come along with getting your boiler serviced? Get in touch with us by clicking the link below.
Why use iGas Heating, Plumbing & Gas for your boiler service?
By offering a high quality service at great value, we have built up a base of loyal customers who trust us to do a great job every time.
The great thing is that you don't have to just take our word for it. We have been highly rated for our services online, please check out our reviews page to see what some of our customers have to say about iGas Heating, Plumbing & Gas.
For full peace of mind, we are Gas Safe registered, which is a legal requirement for all engineers carrying out any work on gas boilers. As Gas Safe registered engineers, we are fully trained and qualified to carry out safe gas work and ensure it is completed to the highest standards and meets your requirements.

Furthermore, we have had our Insurance documents Verified by Expert Trades.
Our services also include:
Book your boiler service today
If you're like to book in your yearly boiler service with us today, please don't hesitate to get in touch. We're happy to serve all customers throughout Hertfordshire, including Welwyn Garden City, St Albans, Hertford, Hemel Hempstead and Harpenden.
You can give us a call on either 01707 527260 or 07380 803642. where you will get through to a friendly and experienced member of the team.
We hope you choose iGas Heating, Plumbing & Gas Ltd for any boiler services that you may require.